I discovered my love for baking & decorating after I baked my first cake for my sons 2nd birthday (he's 13 now!). I mainly baked for family and friends over the years and just enjoyed it as a hobby.
In March 2020, after many years of encouragement from my family & friends, I decided to start Simply Cupcakes By Lauren. I have a thriving little business that I am very proud of. I have grown in confidence as a baker & my business has grown so much in the last 18 months offering cakes, cupcakes, cupcake bouquets, letter/number cakes, Brownie & Blondie treat boxes as well as handmade & personalized cake toppers.
I absolutely love Flavour Nation & have been using the flavours since I started my business. All of their flavours are amazing but my personal favorite is the Marula flavour.
Flavour Nation adds that Next Level deliciousness to all my bakes! I am deeply humbled to be named Star Baker for October – thank you Flavour Nation!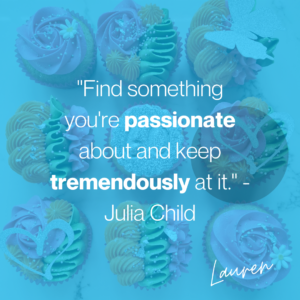 Follow Simply Cupcakes by Lauren on Instagram here: www.instagram.com/simplycupcakesbylauren
And on Facebook here: www.facebook.com/simplycupcakesbylauren