Ooo, rusks! Lyndsay from Lulubelle's Bakes has shared her beloved Buttermilk Pecan Rusks recipe with us!
Thank you, lovely Lyndsay! What a great, nutty spin on a South African favourite.
- Flavour Nation Crew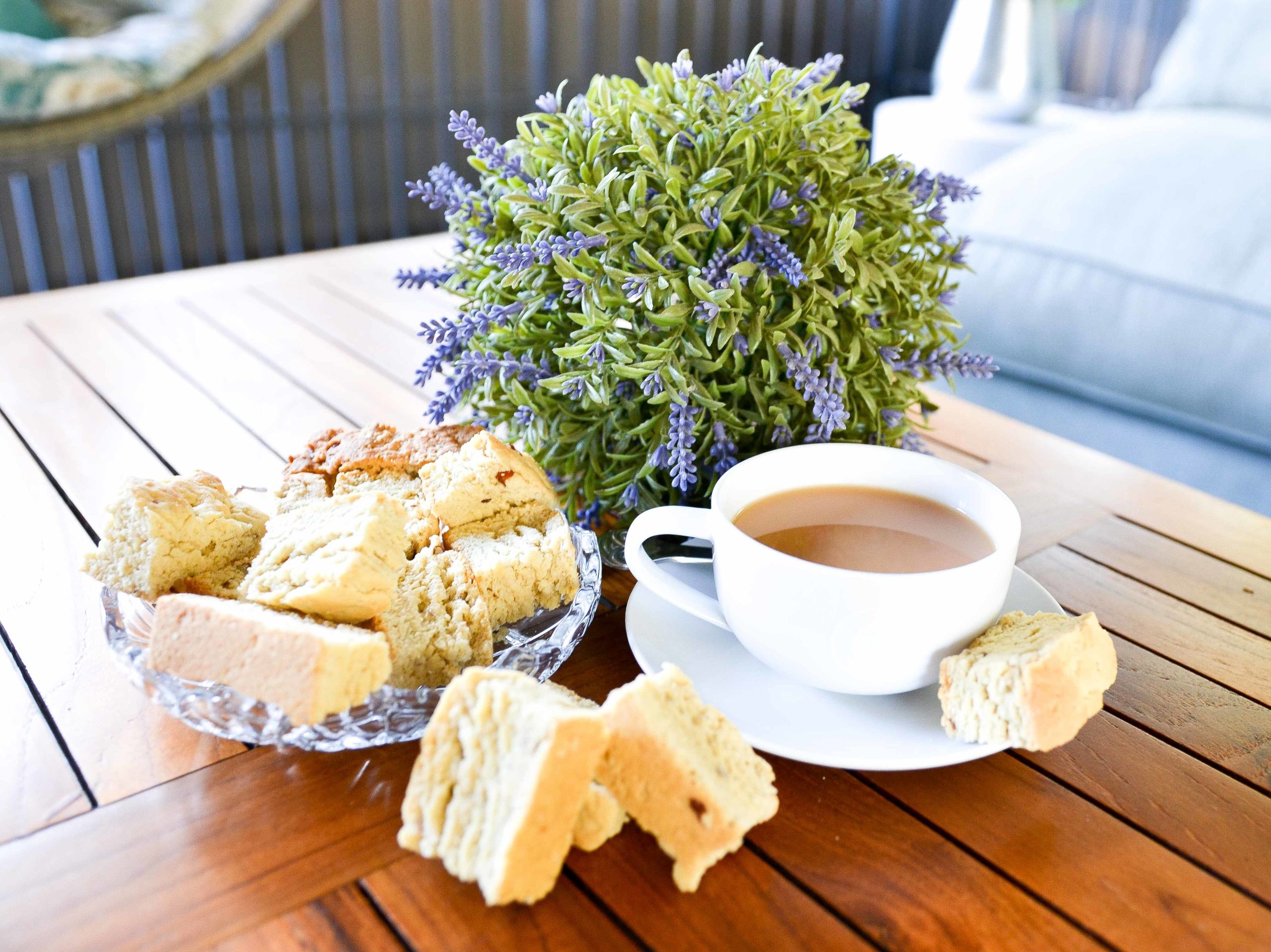 Ingredients
1.5

kg

cake flour

9

tsp

baking powder

(heaped)

1

tsp

salt

500

g

butter or baking margarine

2

large eggs

2

cups

castor oil

1 ½

tsp

vanilla essence

1

cup

chopped pecan nuts

(optional)
Instructions
Sift flour, baking powder and salt into a large bowl.

Beat butter till soft; Whisk eggs together then add your buttermilk and vanilla essence; add this mixture to your butter and beat until blended.

Mix flour mixture into buttermilk mixture, add nuts and knead well until firm dough is formed.  If it is easier, once the dough starts to come together, turn out onto a lightly floured surface and knead until all ingredients are combined and a firm dough is formed.

Grease a large baking tray and flatten the dough into the tray with a rolling pin (about 2cm in height).

Bake at 180 degrees for 30 minutes.

Cool off in tray on cooling rack.  Once cool, cut into slices.

Arrange slices on two baking trays and pop back in the over at 100 degrees for about 5 hours with the door slightly open (use a wooden spoon in the door).  Switch off your oven and leave the trays in with the door closed overnight.
Follow Lyndsay on Facebook and Instagram to stay up to date with what's happening in her beautiful kitchen!