Bakes by Anneleen is a home-baking business which began about 4 years ago, when I first baked & decorated a birthday cake as a favour for a close friend. This in baking terms "snowballed" into an enjoyable past time/hobby which developed into a micro business. Over the years, my business (and I) have grown, offering a variety of baked goods ranging from Cake Pops to Wedding Cakes.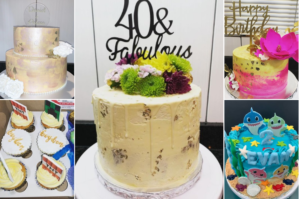 Variety is a spice of life, which is why I was super excited to experiment with Flavour Nation products in my baking adventures! There are so many delicious flavours to choose from, which makes it so difficult to choose one over another…However if I'm really pressed, I'd have to go with Vanilla & Chocolate (of course). Both seem like really simple flavours, but they provide this explosive boost of flavour that will literally have you begging for more! I've been using Flavour Nation products for about 2 years now, & never have I had a disappointed customer in terms of flavour. From Cookies to Cakes, all my bakes are flavoured with Flavour Nation flavourings for that next level boost of deliciousness.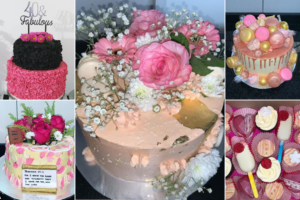 As Flavour Nation's First Star Baker, I am honoured to participate with a local baking product that adds "Flavour" to my product. Thank You Flavour Nation for AMA-Zing Flavours & Contributing to the success of my business one Flavour at a time!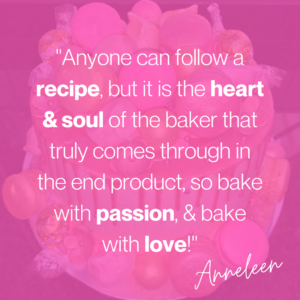 Follow Bakes by Anneleen on Instagram here: www.instagram.com/bakes_by_anneleen