*Happy Dance* The lovely Lyndsay from Lulubelle's Bakes has shared her favourite way to make the yummiest buttercream icing with us!
Worn like a crown on a cupcake, and wrapped around a cake like a hug, buttercream icing is a much-loved essential to many-a-bake.
Thank you for sharing your scrumptious way with us, Lyndsay!
- Flavour Nation Crew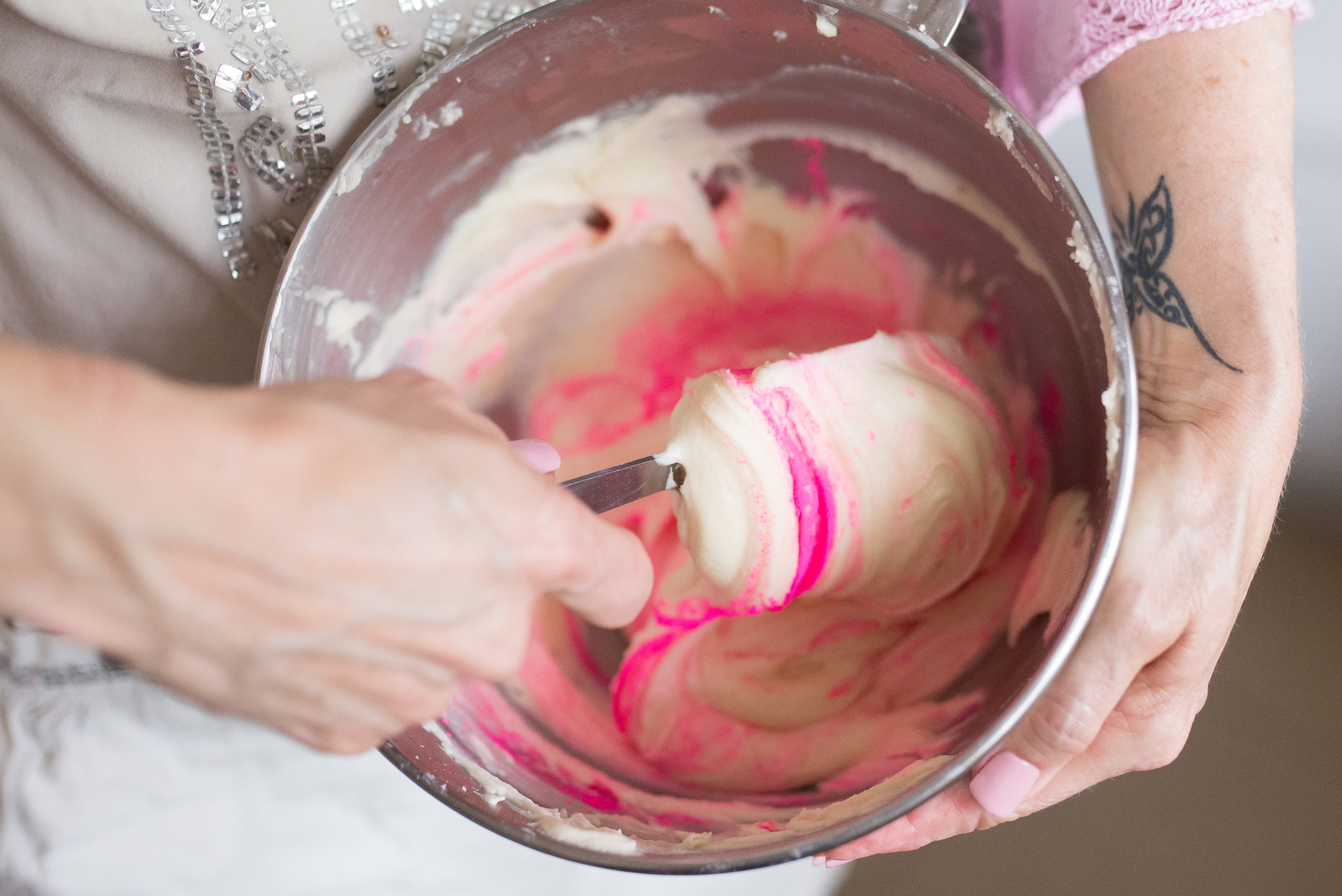 Ingredients
250

g

softened wooden spoon margarine or butter or 50/50 mix

1

kg

icing sugar

100

ml

milk powder

80

ml

watm water

a pinch of salt if using margarine

6

ml

vanilla essence

plus 4 ml of your chosen Flavour Nation flavour
Instructions
Beat butter, milk powder, warm water and vanilla essence together with 500g icing sugar – mix well.

Add remaining 500g icing sugar and mix well.

Add colour and flavouring if required..

Cover with a clean damp cloth direclty onto the icing. Place clingfoil or lid onto container until ready to use.

Icing can be frozen for up to a month. Defrost throughly and allow icing to reach room temperature before using. You may need to beat it to soften a little bit before use.
Follow Lyndsay on Facebook and Instagram to stay up to date with what's happening in her beautiful kitchen!