Lyndsay from Lulubelle's Bakes has shared her Chocolate Crunchie tray bake recipe with us!
Thank you for keeping life so full of sweetness, and sharing, Lyndsay!
You bake the world a better place xxx
- Flavour Nation Crew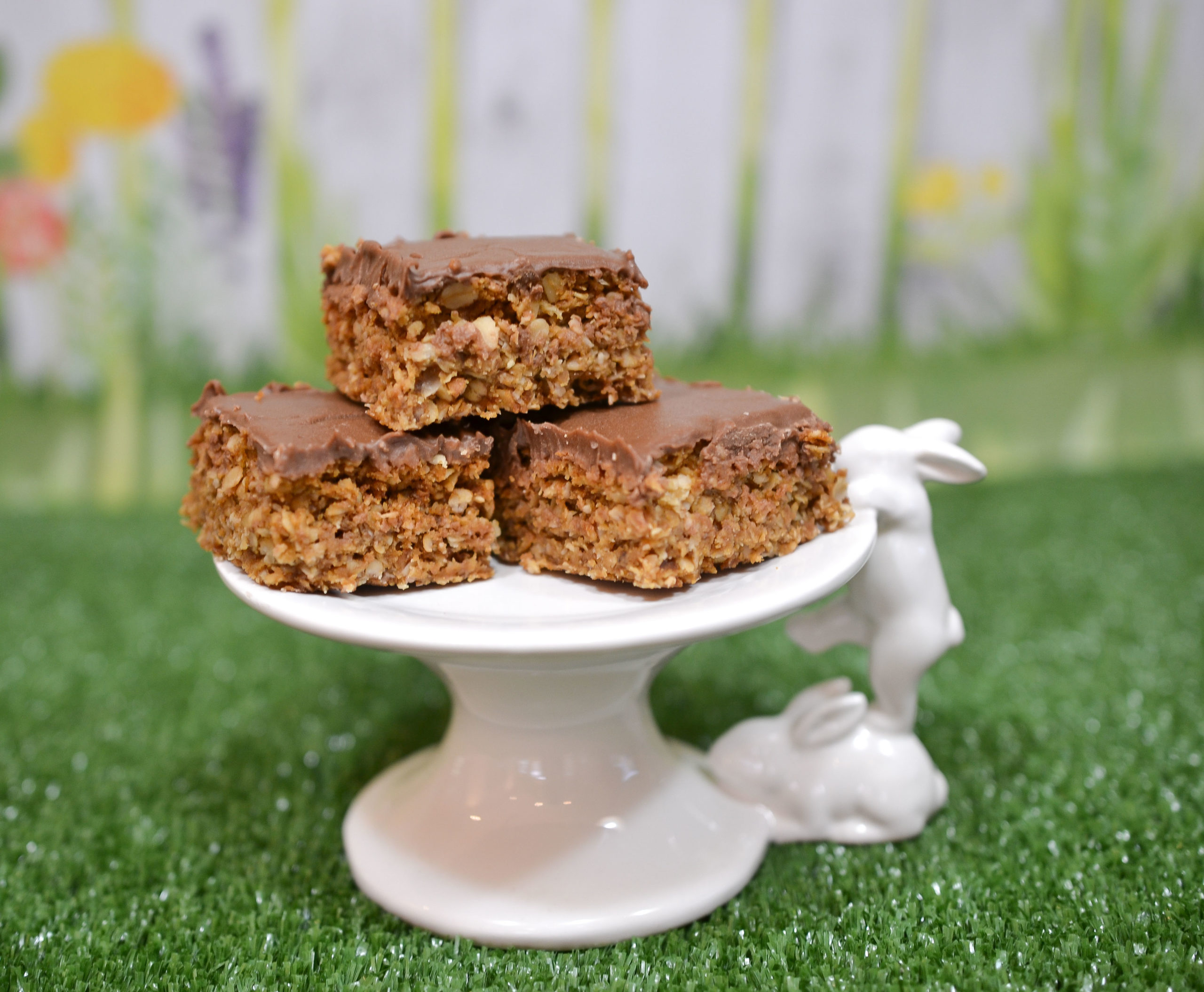 Ingredients
230

g

butter

1

tbs

golden syrup

2

cups

of oats

1

cup

of flour

1

cup

of coconut

1

cup

of brown sugar

1

tsp

bicarbonate of soda
Instructions
Pre heat the oven to 180 degrees C.

Mix the flour, oats and coconut in a bowl.

Melt the butter in a small pot and then add the syrup and sugar and heat.

When the butter is bubbling add the bicarb and stir through and remove from the heat.

Pour the butter mixture into the dry ingredients and stir together by hand.

Press the crunchie mixture into a greased or lined baking tray.

Bake for 15 minutes at 180 C, then turn the oven down to 160 C and bake for a further 10 minutes until golden brown.

Allow to cool in the pan before slicing.

If desired, add melted chocolate to the top of the crunchies after they have cooled down and before slicing – really delicious!
Follow Lyndsay on Facebook and Instagram to stay up to date with what's happening in her beautiful kitchen!