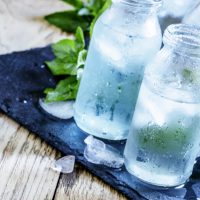 Flavour Your Water the Sugar-free Way
Drinking 2 litres of water every day can be a painful task when you don't like the taste of it.
Adding a dash of your favourite fruity Flavour Nation flavour can help transform the taste of water for you and keep you on track with your health and hydration goals.
The easiest way to flavour your water without adding sugary syrups or concentrates is to use Flavour Nation flavouring.
How to flavour water using Flavour Nation flavouring
What you'll need
1 x Flavour Nation flavouring
1 x Flavour Nation liquid sweetener or stevia
Method
Simply add 10 drops of Flavour Nation flavouring of your choice to 250 ml of water. It really comes down to personal preference whether you choose to add a few drops of liquid sweetener to your water to really bring out the flavour. I usually add 5 drops of Flavour Nation liquid sweetener to 250 ml water. Simply shake (or stir), and drink.
The best Flavour Nation flavours for water
Strawberry-kiwi
Strawberry
Orange
Naartjie
Melon
Mixed berries
Lime
Passion fruit
Peach
Pineapple
Lemonade